Katy Asian Town, the culinary mecca of the Katy area, is famous for its eclectic and authentic Asian cuisine. However, if you're a dessert lover, you're in for a treat! From refreshing bubble waffles to light sugar cakes and healthy yogurt drinks, Katy Asian Town has it all. In this guide, we'll introduce you to the best sweet spots in Katy Asian Town that will satiate your dessert cravings.
Bubble Egg: A Unique Twist to Classic Waffles
Craving a refreshing and delicious dessert? Look no further than Bubble Egg, a must-visit spot in Katy Asian Town. Their signature chewy bubble waffles are paired with creamy ice cream, making for a filling and satisfying treat. The waffles are perfectly crispy on the outside while fluffy on the inside, making for a delightful texture.
For a mouthwatering experience, we highly recommend the Mango on the Rocks combo, which comes with juicy mango pieces, a drizzle of condensed milk, and fruity pebbles on your choice of ice cream. And, to quench your thirst, their peach fruit tea is a perfect match. Trust us; you won't regret trying their unique and delicious desserts.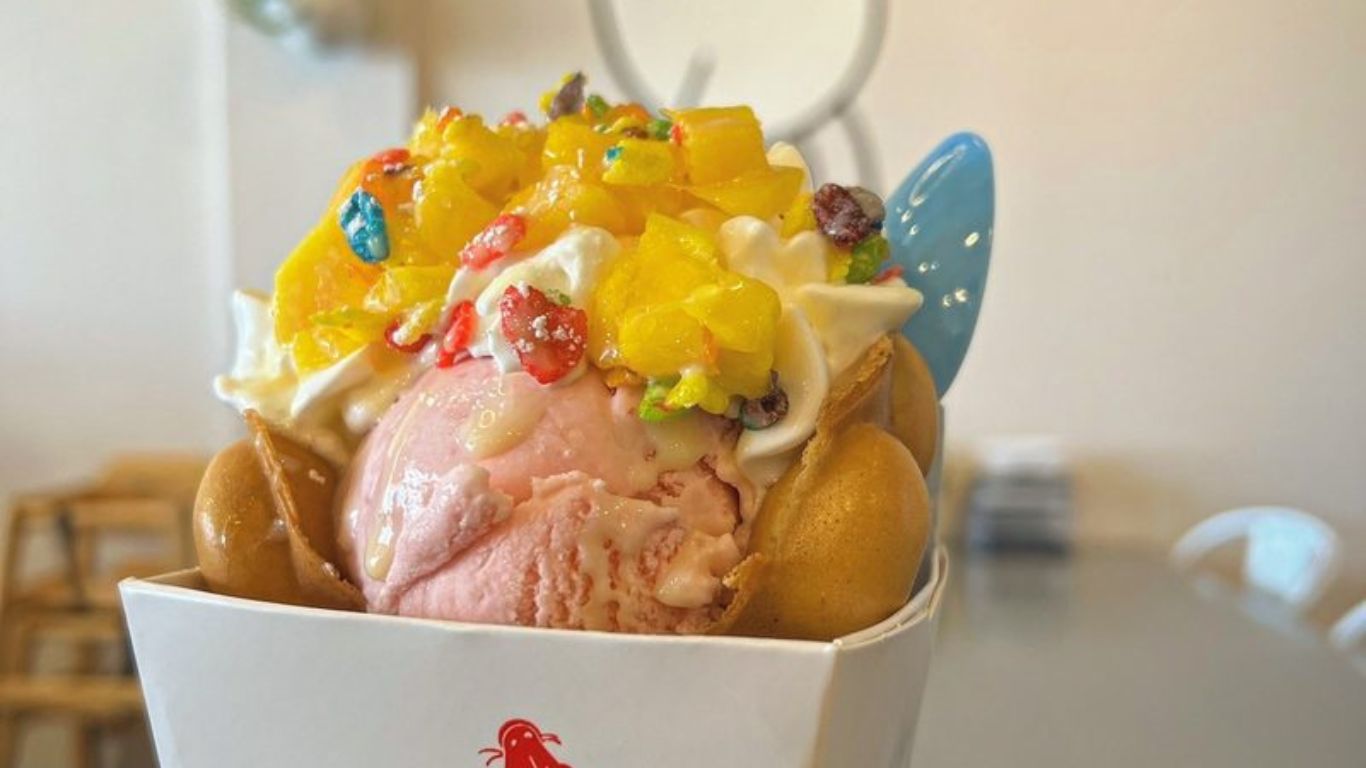 Bingo Cake Cafe: For a Light and Healthy Dessert Fix
Looking for delicious but not-too-sweet desserts in Katy Asian Town? Bingo Cake Cafe is your go-to spot. Known for their light sugar cakes, this cafe offers a variety of cakes, drinks, and snacks that will make for a healthy treat for everyone.
Their Swiss roll is a popular dessert that tastes soft and fluffy, and their Brick Toast is a heavenly choice. In fact, Yelp users rave about it, with one user exclaiming, "The Best Brick Toasts Ever! The toast was warm and buttery!" The cakes are made from organic whipping cream with low sugar and calories, making it a refreshing change from other traditional cake stores that use buttercream, which can be too sweet for many. Head over to Bingo Cake Cafe for a healthy dessert fix.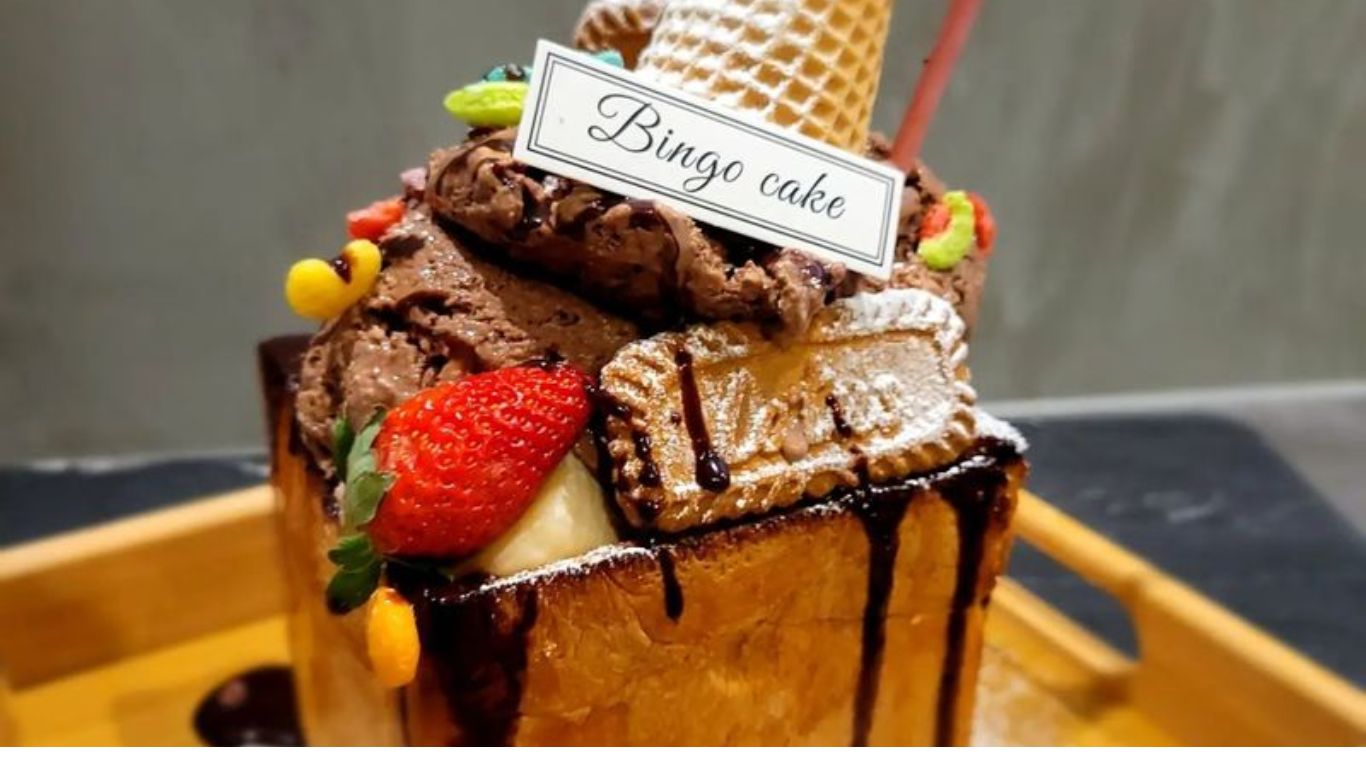 Yomie's Yogurt: A Healthier Option with Tasty Flavors
Looking for a healthier drink option that's still super tasty? Yomie's Yogurt is the perfect spot for you. Try their signature Purple Rice Yogurt, a drinkable yogurt with chewy purple rice that tastes like bubble tea but is more filling and satisfying. Plus, it has 50% less sugar than full-sweetened boba milk tea!
If you're looking for a refreshing dessert to chill your summer day, try their Mango Pomelo Sago Yogurt. These delicious yogurt drinks are made with all-natural ingredients, fresh fruit, or grains. If you're on the hunt for a healthy dessert in Katy Asian Town, give Yomie's Yogurt a try!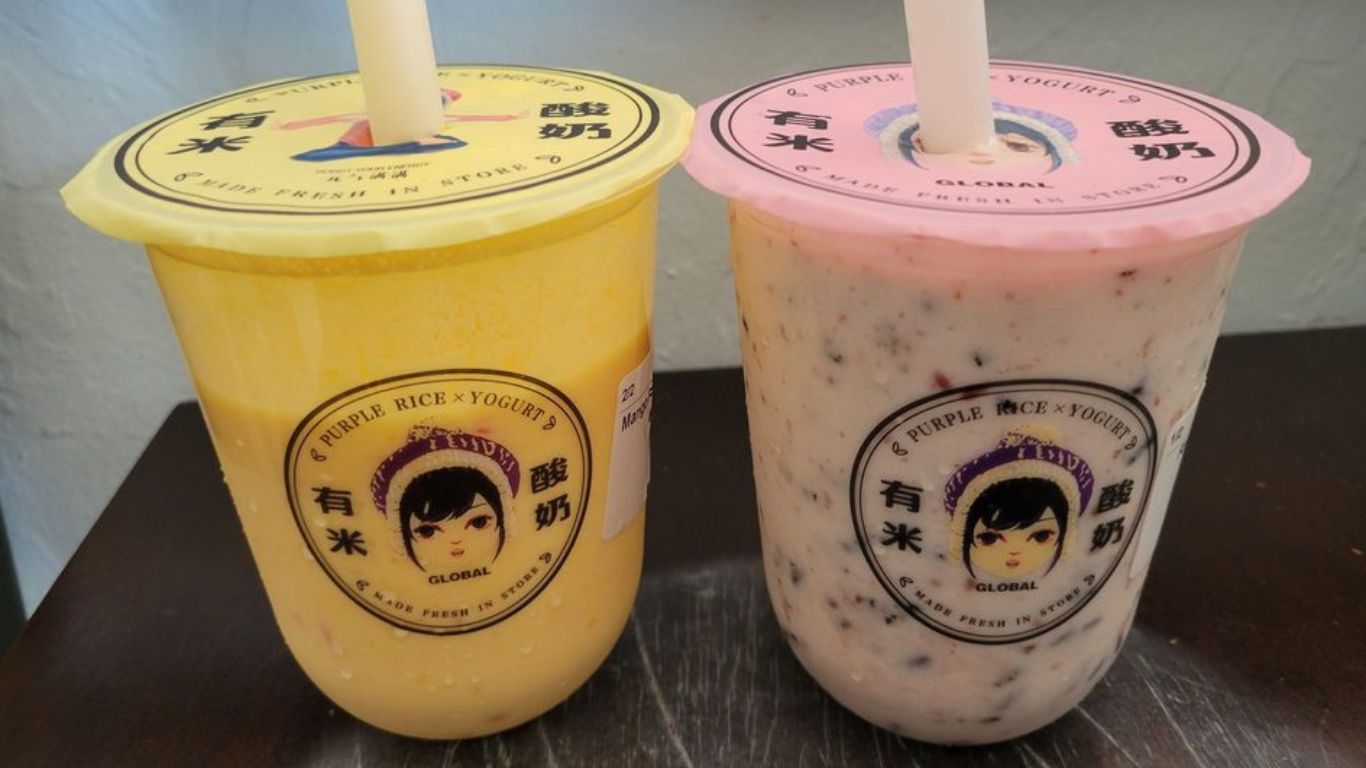 Katy Asian Town: A One-Stop-Shop for Diverse Cuisines and Flavors
AMA On-The-Go has partnered with over 30 local restaurants in Katy Asian Town, including Gong Cha, Bingo Cake Cafe, Thaicoon Restaurant and Bar, and Yomie's Yogurt. This platform offers a one-stop-shop where customers can order food from multiple restaurants in minutes, allowing for a more diverse selection of cuisines and flavors in one delivery.
Don't miss out on the diverse cuisines and flavors of Katy Asian Town. Place your order now with AMA On-The-Go and enjoy a delicious meal delivered straight to your doorstep!
In conclusion, Katy Asian Town offers an array of sweet treats that will cater to all your dessert cravings. From Bubble Egg's unique twist to classic waffles to Bingo Cake Cafe's light and healthy cakes, and Yomie's Yogurt's healthier drink.