If you have an insatiable appetite for sushi, crispy donkatsu, flavorful nigiri, or tantalizing beef ribeye, Katy is home to a myriad of Japanese restaurants that are guaranteed to satiate your palate. Join us as we embark on a delightful exploration of some of the finest Japanese culinary gems in the area, each offering its own distinct specialties and captivating ambiance. Get ready to indulge in a world of flavors and embark on an unforgettable culinary journey in Katy.
Taizzi: An Oasis of Freshness and Variety
Embark on an extraordinary all-you-can-eat sushi extravaganza at Taizzi Sushi, the epitome of culinary excellence. Immerse yourself in a world of impeccable service, a vast selection of rolls, nigiri, and appetizers, and the finest, freshest ingredients. With every bite, your taste buds will be awestruck by the explosion of flavors, transporting you to a realm of sushi ecstasy.
At Taizzi, their commitment to delivering exceptional quality and diverse options is unwavering. From perfectly fresh salmon and ikura nigiri to tantalizing rolls like playboy, crazyhorse, and mountain rolls, each dish is meticulously crafted with care and expertise.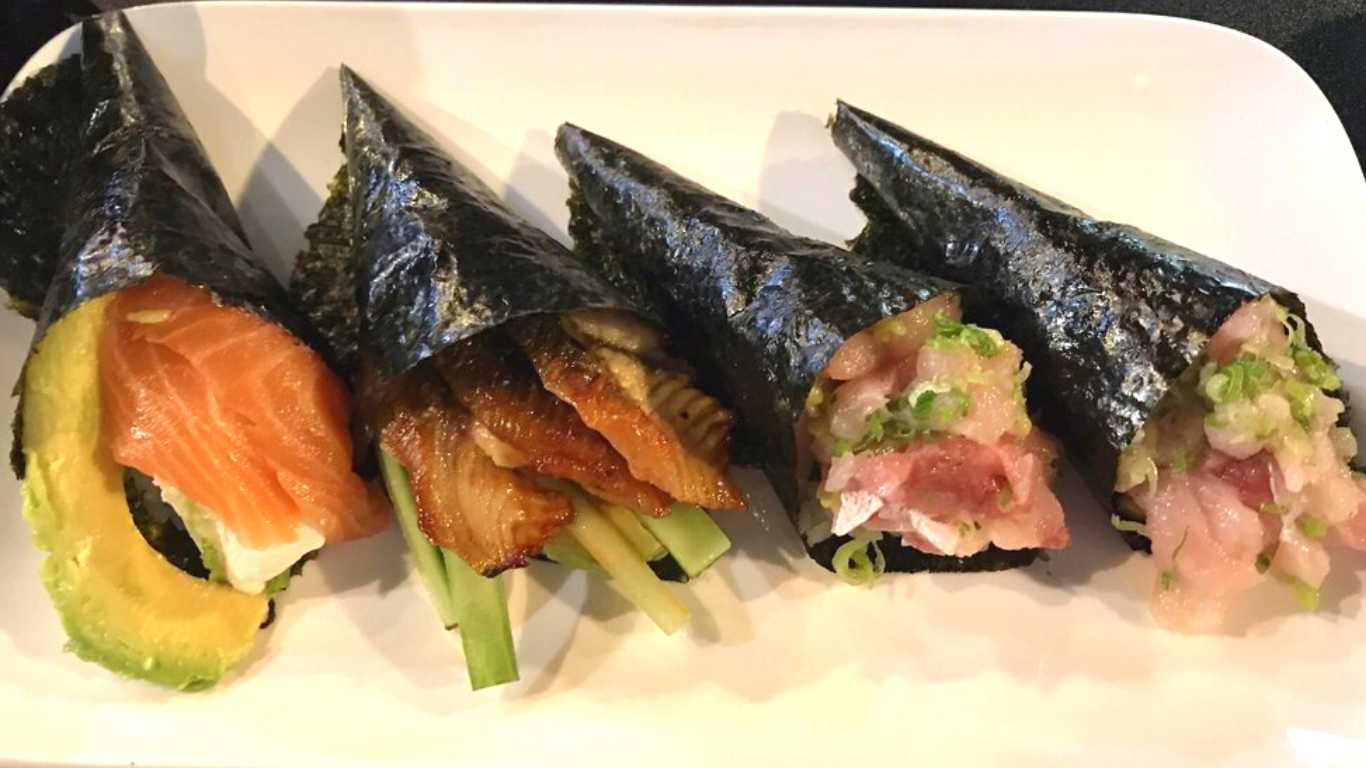 Tobiuo: Exquisite Nigiri and Genuine Hospitality
Indulge in the culinary masterpieces offered at Tobiuo, where exceptional service and genuine hospitality await. This restaurant takes great pride in ensuring that every guest feels welcomed and well-cared for, creating a warm and inviting atmosphere that adds to the overall charm.
Prepare to be captivated by the four-piece nigiri, a chef's choice that showcases the freshness and quality of the ingredients. Each expertly prepared piece of fish offers a symphony of flavors that tantalizes the palate. The harmonious combination of perfectly cooked rice and fish creates a delightful blend of textures and tastes. And let us not forget the crispy gyoza, a delectable treat that adds a satisfying crunch to your meal.
To elevate your dining experience, Tobiuo presents a delightful selection of beverages, including the enchanting Lavender Lychee. This sensory delight perfectly complements the meal, with the floral notes of lavender harmonizing with the sweet and succulent taste of lychee. Immerse yourself in this refreshing and aromatic beverage that impeccably accompanies the culinary offerings.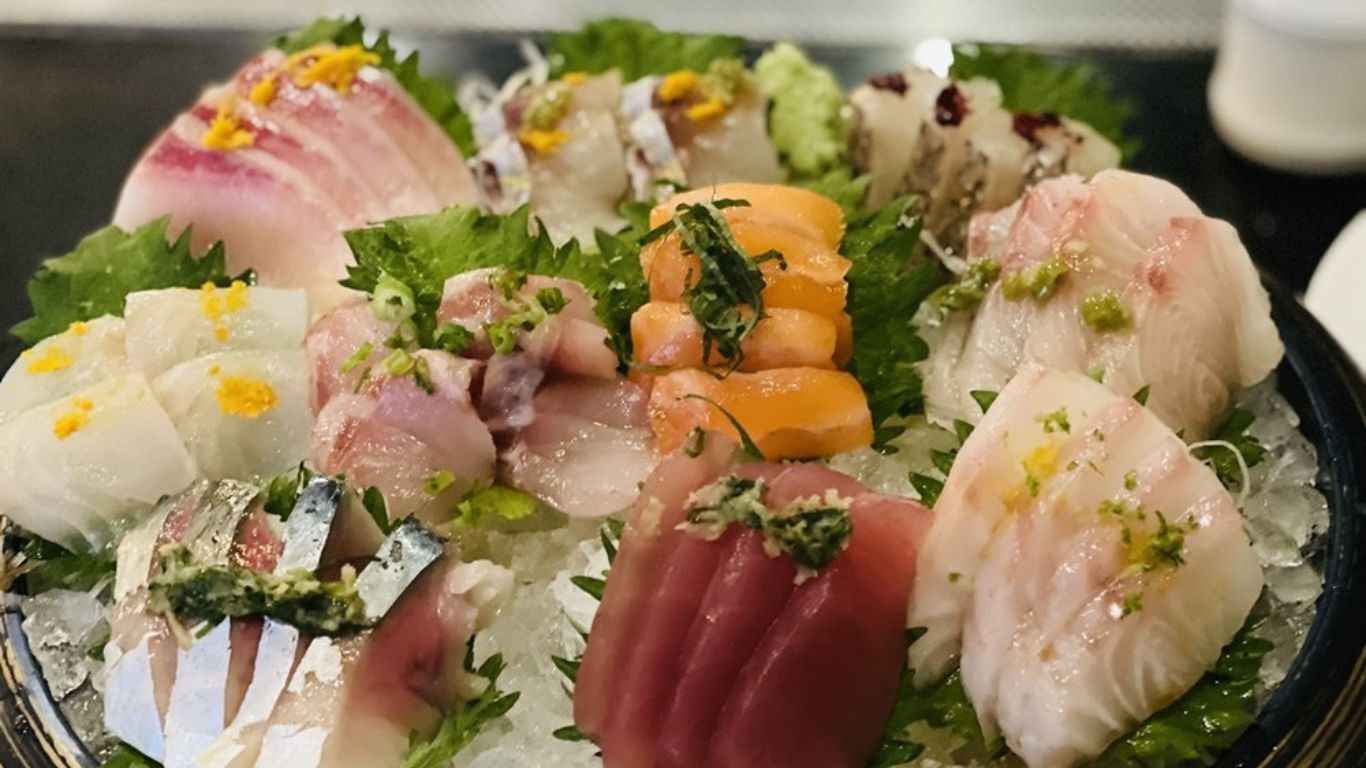 Donkey Yaki: Japanese Fusion Delights Await!
Embark on a culinary adventure at Donkey Yaki, where the ultimate Japanese fusion cuisine awaits. Indulge in the succulent and satisfying Beef Ribeye Teriyaki, served alongside fragrant rice and fresh salad. And be sure to savor the reimagined classic Japanese street food, takoyaki, with its flawless texture and captivating flavors.
Don't miss their signature dish, the cheese curry donkatsu, featuring tender pork and gooey mozzarella cheese smothered in a flavorful curry sauce over fragrant rice. The generous portions are perfect for sharing. Experience friendly and efficient service as you discover a fusion paradise that combines traditional Japanese flavors with innovative twists. Donkey Yaki is a hidden gem you won't want to miss, leaving your taste buds yearning for more!
Furthermore, Donkey Yaki offers Katy delivery service, allowing you to relish their delectable Japanese cuisine in the comfort of your own home. Through AMA On-The-Go, ordering a diverse selection of cuisines has never been easier, with a seamless delivery experience right to your doorstep.
AMA On-The-Go: Unlocking Katy Asian Town's Culinary Delights
AMA On-The-Go has established partnerships with over 30 esteemed local restaurants in Katy Asian Town. Renowned establishments like Gong Cha, Donkey Yaki, Thaicoon Restaurant and Bar, and Yomie's Yogurt have joined this platform, offering customers a one-stop shop for a diverse selection of cuisines and flavors. With the convenience of ordering from multiple restaurants simultaneously, AMA On-The-Go benefits both discerning consumers and the participating restaurants, providing increased exposure and the potential for enhanced revenue.
Whether you prefer a dining experience or crave the diverse Asian cuisines of Katy Asian Town on the go, AMA On-The-Go stands as the perfect and convenient solution to satisfy the culinary desires of Katy's food enthusiasts. Prepare to embark on a delightful journey of taste and pleasure as you explore the epicurean treasures that await you.